Virtual Valuations Solutions to Meet Today's Market Demands
With the impact of COVID-19, physical inspections of the interior of a property have become more challenging.
The Valuation Connect Virtual Appraisal solution provides a blend of the traditional appraisal process with digital technology to provide date and location validated digital images of the property while complying with social distancing guidelines.
Valuation Connect—VI Blend offers appraisers an innovative process needed to complete a compliant appraisal, while ensuring the safety and convenience of all parties involved.
Virtual Valuation Process
The Valuation Connect Virtual Appraisal process provides a secure, effective, and convenient solution to comply with social distancing guidelines, while obtaining the necessary data to deliver an accurate valuation. The process can be used for any loan transaction when interior access is not feasible. VI—Blend can be performed on both conforming and non-conforming loan transactions.
Our flexible process allows for appraisals to be conducted day or night, adding convenience for consumers who may be working during the day.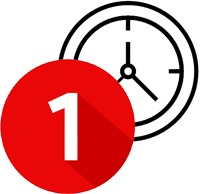 VC credentialed appraiser with local market experience schedules a 20-30 minute appointment with consumer to conduct a virtual inspection.
Appraiser sends a secure link to consumer to conduct a virtual walk-thru of the property's interior capturing required interior photos, taken from the consumer's smart phone or tablet.
Consumer receives questionnaire on property information that may assist in assessing the quality and condition of home during the virtual inspection (renovations, additions).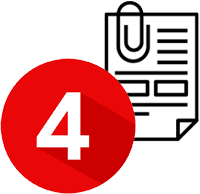 Appraiser validates authenticity of all photos and follows lender compliance and regulatory guidelines to generate an accurate valuation.
Ensuring Quality, Compliance & Security
We have engineered a client-centric appraisal management solution that combines excellence in customer service with sophisticated technology. Our assignment process leverages an advanced vetting algorithm based on multiple criteria, including property type, historical performance data, appraiser geo-competency, and loan type. The Virtual Appraisal technology includes added safety measures to ensure compliance and quality:
Secure Photo Upload Link
Digital Location Services & Time Stamps
Secondary Post Valuation QC
Valuation Reviewed for Modified Lender Instructions, Scope of Work, Statement of Assumptions, & Limiting Conditions
Appraiser Required to Use All Data Sources to Validate all Photo's, Square Footage and other Property Characteristics.
An Elite Network of Appraisers
We leverage a modernized process for appraiser vetting and onboarding that results in highly accurate, compliant and consistent reporting. Our appraiser selection process goes beyond licensing and background checks to focus on product specific expertise and experience and Geo competency. We take into consideration appraisers' historical experience including property types and pertinent experience in each product and geographic location.
Our appraisers must also attend Valuation Connect and lender specific training which include specific code of conduct, communication protocols, SLA & metrics for that lender and tall bars for quality control.